Hvem er de frivillige medarbejdere?
De frivillige der er tilknyttet centeret kaldes medarbejdere og er voksne spejdere i alderen 16-99 år. Vi kommer fra mange forskellige korps og fra alle steder i landet.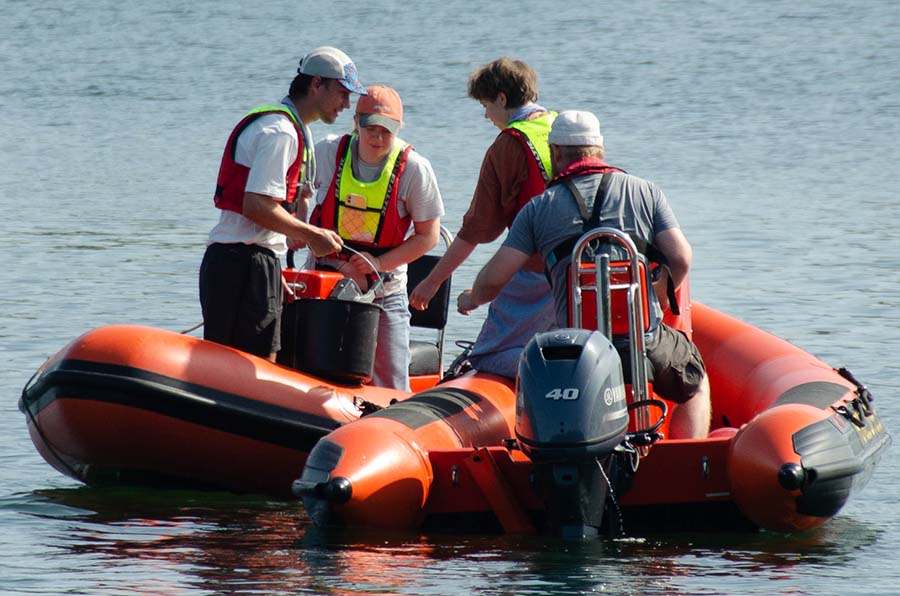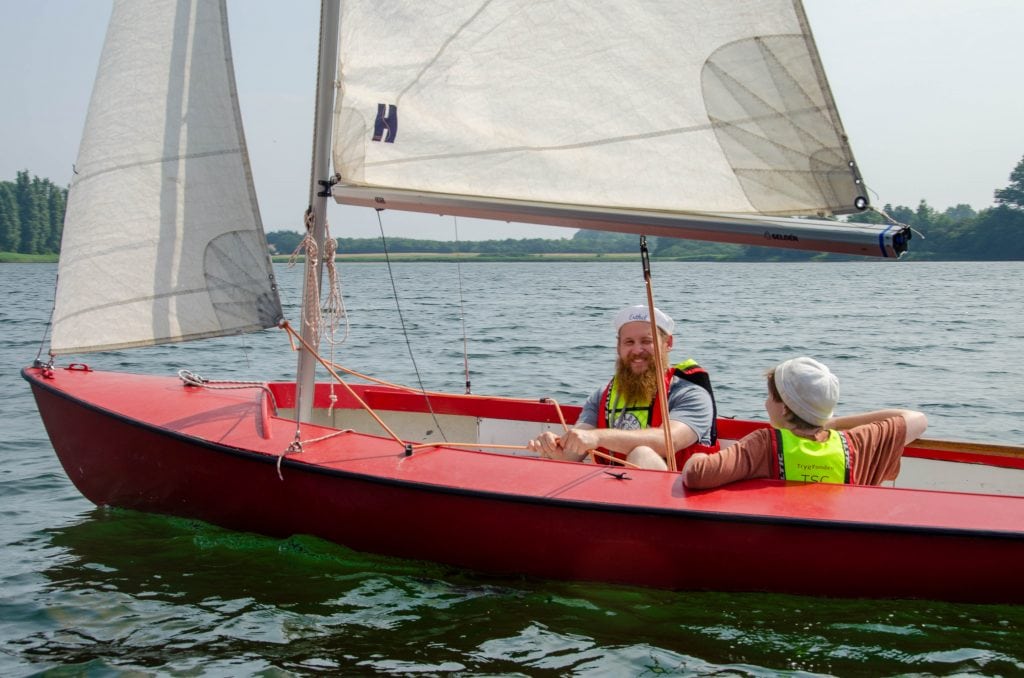 Bliv frivillig medarbejder på Danmarks eneste søspejdercenter!
Har du lyst til at lære at sejle eller kan du måske allerede sejle i forvejen? Uanset hvad, så er du meget velkommen som medarbejder på Thurøbund Spejdercenter.
Her er der plads til alle, så længe du kan lide at være en del af et fedt frivilligt fællesskab hvor sejlads, udendørsaktiviteter, fede og udviklende oplevelser for børn og unge, båd-reparation, sjove fester og skøre idéer er i højsædet!
Nogle frivillige medarbejdere vil helst sejle og hjælpe med sejladsaktiviteter mens andre helst vil have to fødder plantet i jorden – måske mens de rører i en stor gryde med aftensmad i køkkenet.
Vi har to slags arrangementer. De eksterne arrangementer, hvor spejdergrupper kommer på lejr hos os. Dette er blandt andet MUS-lejr og sommerlejre. De interne arrangementer er dem hvor vi ikke har spejdere på lejr men kun er frivillige medarbejdere på centeret. Dette er f.eks. arbejdsweekender hvor vi reparerer vores både, sejladskursus, intern sommerlejruge, medarbejdermøder og alt derimellem.
Hvordan bliver jeg medarbejder?
Det er meget nemt at blive medarbejder. Der er ingen krav til dine sejladskundskaber, om du har været spejder før eller hvor mange sømandssange skråle med på (dem skal du nok lære).
Har du lyst til at være frivillig hos os, så skriv til vores facebook, vores instagram eller på vores mail: nymedarbejder@tsc.dk
Efter du har skrevet så kontakter vi dig. Derefter finder vi sammen ud af hvordan og hvornår du kan komme på besøg. Du bliver højst sandsynligvis inviteret til en af vores næste arbejdsweekender eller på en sommerlejruge.
Vi glæder os til at møde dig!